ADVANCED CERTIFICATE IN APPLIED MANAGEMENT (PHOTOGRAPHY)
Be a business owner, manager or team leader in the photo industry.
Learn about management, marketing and business
Learn about photography and the photographic industry
Combine these skills and discover opportunities for employment and business in the photo industry
900 hour, self paced practical course with options to upgrade to a diploma
This course is designed to train people for supervisory or managerial positions in the photographic industry.
There are seven modules plus a workplace project in this course.
There are the four core units common to all streams of this Advanced Certificate and three photography units involving another 300 hours of study.
A workplace project on the photography industry involves the final 200 hrs of study.
Modules
Note that each module in the Advanced Certificate In Applied Management (Photography) is a short course in its own right, and may be studied separately.
---
CORE UNITS Click on each module for more details
Office Practices
Develops basic office skills covering use of equipment, communication systems (telephone, fax, etc) and office procedures such as filing, security, workplace organisations, etc.
Develops knowledge of basic business operations and procedures (eg. types of businesses, financial management, business analysis, staffing, productivity, etc) and the skills to develop a 12 month business plan.
Develops knowledge of management structures, terminology, supervision, recruitment and workplace health and safety.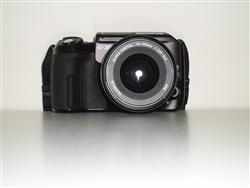 Marketing Foundations.
Develops a broad understanding of marketing and specific skills in writing advertisements, undertaking market research, developing an appropriate marketing plan and selling.
STREAM STUDIES
PHOTOGRAPHY INTRODUCTION STAGE 1
Origins of Photography
Film
Photo Equipment: Part 1
Photo Equipment: Part 2
Developing Film
Enlarging
Lighting
Fault Finding
PHOTOGRAPHIC PRACTICE STAGE 2
Composition
Photographing People
Nature & Landscape Photography
Colour vs. Black & White
Special Techniques
Illustrative Photography
Publishing
Business Opportunities in Photography
PHOTOGRAPHIC TECHNOLOGY STAGE 3
Image Formatting
Lighting
Sensitometry Part 1.
Sensitometry Part 2.
Understanding Colour
Chemistry of Colour Photography
Filters & Attachments
Lenses
Note: Enrolment fees do not include exam fees (x 7).
An exam fee is paid when each exam is sat.
Final Requirement:
200 hrs work related learning (eg. experience or a workplace project).
Here are various options available to you to satisfy this requirement, such as:
Alternative 1.
If you work in the industry that you have been studying; you may submit a reference from your employer, in an effort to satisfy this industry (ie. workplace project) requirement; on the basis of RPL (ie. recognition for prior learning), achieved through your current and past work experience.
The reference must indicate that you have skills and an awareness of your industry, which is sufficient for you to work in a position of responsibility.
Alternative 2.
If you do not work in the relevant industry, you need to undertake a project as follows.
Procedure for a Workplace Project
This project is a major part of the course involving the number of hours relevant to the course (see above). Although the course does not contain mandatory work requirements, work experience is seen as highly desirable.
This project is based on applications in the work place and specifically aims to provide the student with the opportunity to apply and integrate skills and knowledge developed through various areas of formal study.
Students will design this project in consultation with a tutor to involve industry based activities in the area of specialized study which they select to follow in the course. The project outcomes may take the form of a written report, folio, visuals or a mixture of forms. Participants with relevant, current or past work experience will be given exemption from this project if they can provide suitable references from employers that show they have already fulfilled the requirements of this project.
For courses that involve more than 100 hours, more than one workplace project topic may be selected. For example, 200 hours may be split into two projects each of 100 hours. This will offer the student better scope to fulfill the needs of their course and to meet the number of hours required. Alternatively, the student may wish to do one large project with a duration of 200 hours.
Students will be assessed on how well they achieve the goals and outcomes they originally set as part of their negotiations with their tutor. During each 100 hours of the project, the students will present three short progress reports. These progress reports will be taken into account when evaluating the final submission. The tutor must be satisfied that the work submitted is original.
If the student wishes to do one large 200 hour report, then only three progressive reports will be needed (however the length of each report will be longer).
Your Choice of Viewpoint can Dramatically Change a Photo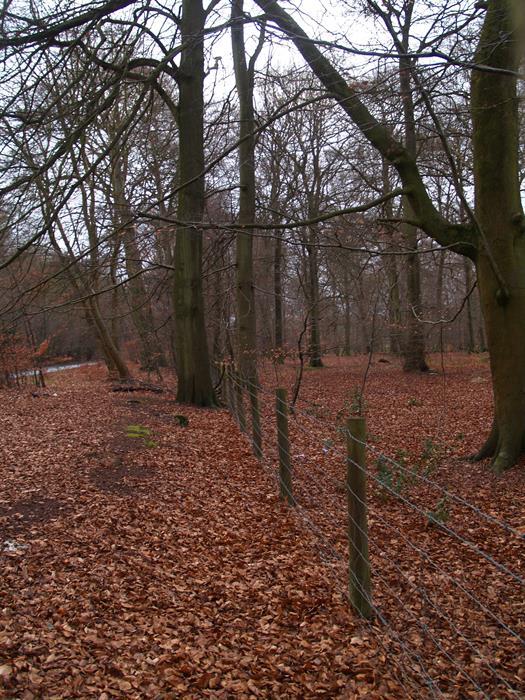 The viewpoint you select may dramatically alter the effects of the photo. Choosing a less common viewpoint has the potential to change a mundane photo into an intriguing one. The average picture is taken 5-6 feet off the ground (at eye level), and this is view everyone expects to see. Step away from this and your images will step away from the norm. This can be particularly useful when photographing much-photographed places or scenes – the Arc de Triomphe, Sydney Opera House or Taj Mahal for example.
You can give a fascinating insight into a subject by photographing it from a rarer viewpoint.   For instance, an aerial viewpoint of a landscape is often more interesting because it provides a view people rarely get to see.  This viewpoint can pick up patterns on the surface that could not be seen at ground level.  Try lying on the ground to take the photo, and see what you pick up.  Then stand on stairs or on a building to get up higher to 9 or 10 feet.  The same scene looks different.  Which viewpoint do you want to present?
To keep the object size the same, move the camera left or right to get a different viewpoint.  To change the height of the object, raise the camera up or down. Looking up at the object will magnify it, while objects further away will become even tinier.  To change the scale of an object, cut the distance between the object and your lens by simply moving forward.
Photographs depicting a precise moment in time are more rewarding and exciting than others.  Busy city streetscapes, for example, are constantly changing and you will need to be both patient and prepared to capture the exact moment in time where all the aspects of the scene slide together for a split second to create your wow-factor picture.  Another example is after a storm when clouds move quickly across the sky with rays of sunlight softly creeping out between them.  These types of conditions are both brief and spectacular.  Such a moment can only be captured under certain conditions which we have no control over.  The patient and prepared photographer will reap the rewards.
Consider Aerial Photography
Many destinations offer scenic flights over areas of interest, and even non-tourist localities may offer this opportunity if you make enquiries. Some jobs even involve aerial; photography. If the budget allows, an aerial flight provides a marvelous chance to experience a completely different view of the area, and produce some exciting photography.
Since you're able to shoot downwards and cut out the horizon, aerial photography allows the photographer to focus on the unexpected graphical patterns and symmetries of the landscape. The patterns of fields or housing estate, rock formations in a desert, or snow drifts accenting the contours of winder hills – all these make striking and distinctive patterns from the air.
Weather
Not surprisingly, clear, bright weather is preferred. For added contrast, sharper details and enhanced texture, time your flight for early morning or late afternoon when the sun is lower.
If your destination is humid, hazy or prone to smog a low-flying flight and a wide angle lens are your best options. Haze always appears worse from a height and can make photography impossible. It can be reduced by using UV and polarizing filters, however be aware that the light requirements are higher for the polarizing filter and photography through non-opening windows may not be possible.
Before You Fly
If you have a private flight, discuss your plans with your pilot before you leave; discuss flight plan and preferred subjects, agree on a signals for banking a turning and ask that the pilot throttles back as the aircraft slips sideways to reduce vibration. Slow passes around landmarks are not recommended, as this too can cause excessive vibration and disrupt your composition and image clarity.
On commercial flights, a window set on the side away from the sun is ideal. You should be prepared to shoot at take-off and landing, and particularly when banking, and shoot quickly while the opportunity presents itself. Have your equipment at the ready.
In the Air
The shutter speed should be as high as possible, preferably 1/250 sec or faster. Vibration is your enemy in this setting, and even fast speeds may not be enough if the aircraft banks slowly. This is also not the time to brace yourself against the wall of the cabin – this will magnify the aircraft's vibrations and make quality shooting impossible.
The optical qualities of aeroplane glass are not the same as normal glass and they can be a pain to shoot through. Expect reduced quality in your images, or try for an open helicopter instead!
Why Choose this Course?
Learn more than just Photography
Develop an awareness of the industry and start networking with others in this industry
Gain business, communications and management skills that complement an understanding of photography and improve your opportunities for work.
Course Features
Lectures

0

Quizzes

0

Duration

50 hours

Skill level

All levels

Language

English

Students

0

Certificate

No

Assessments

Self