DIPLOMA IN PHOTOJOURNALISM
Distance Education Diploma Course in Photojournalism
Study online or Study by correspondence

The Diploma in Photojournalism is a broad based, practically oriented training course that will develop the essential skills required to work in this field. The student will develop a variety of written and photographic work that can be used as the basis for a professional portfolio.
At the completion of this course you will have a thorough understanding of the craft of photojournalism, improved writing skills, knowledge of the publishing process and the business skills to set yourself up.  You will also have an understanding of online publishing and marketing.
COURSE STRUCTURE
This diploma course is made up of 19 modules (1900 hrs total)
PLUS Research Project l
PLUS 100 hours of work experience or industry meetings (100 hrs).
Study modules
The 20 study modules are listed below  (click on each course for more detail):
To fulfill the requirements of the diploma, the student must complete all course Set Task and Assignments, and pass an exam for each study module (18 exams).
Industry Meetings
This involves participating in at least 100 hrs of seminars, workshops, committee meetings, meetings of local journalists or photographers.
Modules
Note that each module in the Diploma In Photojournalism is a short course in its own right, and may be studied separately.
What You Will Do
Photojournalists find work in publishing, electronic and print media, freelance photography and writing.
---
Why Study Here?

Better Services, Better Staff, More Flexibility, Personal treatment …. We aren't perfect, but we try hard to help you learn"We have schools and staff in both Australia and the UK; and as part of a network of more than 15 colleges across three countries; we bring our students a wealth of resources and a unique international perspective, not found in other colleges. You can phone us and talk to tutors, or email for prompt replies, 5 days a week, in either of two countries -that means there is someone you can contact, 16 hrs a day on work days.For us, your learning is top priority (Other colleges are often more focussed on assessment, Many will limit the time you can take to study. Others limit your access to students. We offer stronger student support, and unique services -if it's going to help you learn, we will make every possible effort to help you).Expert, tertiary qualified and experienced staff provide you with personal tutoring support, one on one.
Frequently Asked Questions:
I have taken a look at your Diploma in Photojournalism course via your website.  What kind of curriculum do you provide for students doing home study?
All of our courses are home study courses. The Diploma of Photojournalism consists of a fantastic blend of Photography, Journalism and IT modules which would help you with this career. You can choose to study by correspondence (printed notes), e-learning (CD for your computer) or online (downloadable notes). We are flexible about your subject choice and can always design a course to suit your needs exactly.
What things are to be purchased?
You would need a camera for the photography modules (ideally a digital SLR but others would be fine also), a computer (or access to a computer) and internet access so you can email your assignments in and do research. Everything else is included.
Are the items to be purchased to be purchased from you or from where I live?
Course notes and text books are included in the fee.
How long is the course?
It is self-paced so you can either do it very quickly or fit it around your other committments (such as family and work). We give you 3-5 years to complete it but you can do it much faster than that if you have the spare time. Each module should take about 100hours.
How do you judge the photography?
You re-size your images and submit them via email (pasted into your assignments). We will look at them and give you pointers on how to correct or improve them. We look at composition, subject choice and the technical details. It is easy to tell if your aperture and shutter speed settings are incorrect.
Do you give a certificate at the end of the course?
Yes, you would receive a Diploma.
What are the fees payable and how do I make the payment?
The fees are on the right hand side of the web page in the yellow box – they vary depending on which study method you choose. If you hit the 'enrol now' button you can see the fee break-down options.
For home study, how do you teach the photographic techniques and how do I hand up my assignments?
It is all email based. Photography is like a science. You are given information on how to adjust aperture, shutter speed etc and then you are given set tasks to experiment with.
It is easy for your photography tutor to tell from looking at an image how you might improve those photos – whether it is a matter of angle, aperture, shutter speed, light direction or filters etc.
You do the set tasks for each lesson and then submit the assignments. The set tasks are fun and can see you going on many photography adventures.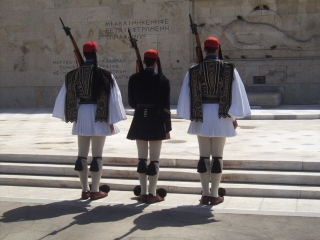 Photojournalism Practice is a new addition to this course and highly recommended for those interested in News Journalism as it includes a lesson in ethics.
Course Features
Lectures

0

Quizzes

0

Duration

50 hours

Skill level

All levels

Language

English

Students

0

Certificate

No

Assessments

Self