LANDSCAPE PHOTOGRAPHY
STUDY THE ART and SCIENCE OF LANDSCAPE PHOTOGRAPHY
Create inspirational Images of the Landscape
Explore and develop your creativity -capture the essence of landscape in your images.
Work in Photography, start a business or seek a job; or just follow a passion
Start anytime, self paced, 100 hours of study
Be guided by highly qualified and experienced professional photographers
Get a start by publishing your photos in our online student magazine
This Applies to all types of Landscapes
capture history, sunsets, water, land, sky, cities and country, beach and forest
learn specialised techniques
photographic terms
learn how to achieve sharpness
get feedback on your work from highly qualified and experienced photographers.  Each lesson culminates in an assignment which is submitted to the school, marked by the school's tutors and returned to you with any relevant suggestions, comments, and if necessary, extra reading.
Lesson Structure
There are 8 lessons in this course:
Introduction

Different Approaches (realistic, impressionistic, abstract)
Understanding the landscape (components, change)
Lighting (Shooting into the sun, time of day, weather)
Using Filters (Polarising, ultra violet, red, orange, yellow)
Snapshots
Equipment
Camera settings (Shutter speed, aperture,)
Introducing Digital Technology
CCD's
Resources

The Main Principles

Open view scenes
Closed view scenes
Rule of thirds
Unity
Balance
Proportion
Harmony
Contrast
Rhythm
Line
Form
Mass
Space
Texture
Colour
Patterns
Tone
Other compositional components
Camera Techniques
Movement
Depth of field
Angles
Framing the landscape

Creating Different Effects

Landscape effects
Sunrise and Sunset
Weather effects
Haze
Mist
Rain and Rainbows
Storms
Exposures for landscapes
Sun
Clouds
Creating intense colour
Creating different effects
Scenic Photography
Digital filter effects (Coloured pencil, fresco, sponge, blur, etc)
Hue/Saturation
Digital toning

Photographing Natural Areas

Locations (Arid desert, Arctic ice flows, volcanic peaks, tropical rainforests, etc)
Grasslands
Forest
Mountains
Rural areas
Tropical Rainforest
Desert
Wetlands
Snow photography
Coastal plotography
Photographing plants
Compositional elements
Lenses
Shooting in bad weather
Extreme temperature
Extreme Cold
Extreme heat and humidity

Photographing Streetscapes

Modern buildings
Historic buildings
Viewpoints and perspective
Equipment
Photographing architecture at night
Mirrors and reflections
Exposure readings
Converging lines
Tips for architectural photos
Tips for street photography

Photographing Water

Water characteristics
Reflections
Exposures
Creating effects with water
Water in motion
Freezing movement
Achieving a soft artistic effect
Droplets
Using filters with water
No tripod
Seascapes
Underwater photography
Exposures

Developing Your Photographic Style

Styles & work of famous photographers (Ansel Adams, Paul Caponigro, Thomas Joshua Cooper, John Davies , David Doubilet, Carleton E Watkins, etc)
Developing a photo style
Hints on style
Photographing detail
Atmosphere
Trip or Photographer Themes
Know your equipment
Computer Techniques (Levels, Channel extraction, Channel mixer, Duotones, Hand tinting, Panoramas)

Major Project

Uses for Photography
Using your work to get a job
Photojournalism
Freelancing
Publishing
Form of photo
Creating a website
Creating works of art
Framing
Creating a Folio
(In this lesson, you create either a photo essay or a folio as a major project)
Each lesson culminates in an assignment which is submitted to the school, marked by the school's tutors and returned to you with any relevant suggestions, comments, and if necessary, extra reading.
Aims
Identify and explain the equipment and materials used for landscape photography.
Create different effects photographing the same landscape.
Compose a well-balanced photo.
Utilise form to create a three dimensional effect.
Develop your own photographic style.
What You Will Do
Review of the basics of landscape photography.
Building a resource file.
Applying principles of landscape photography to evaluate published photos.
Choosing equipment and materials appropriate to specified needs.
Using filters to create different effects.
Dealing with a range of problems found in natural areas, including uneven light, shade, glare, etc.
Photographing buildings and streetscapes.
The characteristics of water and its effect on photography.
Selecting and composing a photograph to create the predetermined effect.
Create a folio of landscape photographs.
---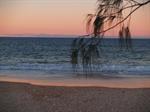 Tips for Landscape Photography
Landscapes appear as though they are the easiest subjects to photograph. but taking consistently great landscape photographs is actually extremely challenging. This is because a person's naked eye views a landscape by 'sweeping' it and constantly changing focus.
Once the person looks at the same view through the camera lens, this effect is instantly negated. To get the similar view that the naked eye see's, a person would need to use several different lenses. By being selective with the chosen view, and having a variety of lenses from which to choose, the photographer can achieve a more stunning landscape photograph.
UNDERSTANDING A LANDSCAPE
A landscape consists of both living and non-living things. These are the components of the landscape. Examples of non-living components might be rocks, gravel paths, timber, walls, hills, buildings, water etc.
These non-living components can be looked at in two ways:
As the materials which they are made up of, and
As the structures or things which the materials are used to make.
The living components of the landscape are the plants (and perhaps the animals which inhabit it).
A landscape is made into a good landscape or a bad landscape by the way in which these components are both selected and are arranged together. The photographer might not have an enormous amount of control over whether a hill is or isn't in the landscape he photographs, but he can choose which part of the hill to shoot, or whether to shoot another hill instead, what time of day to shoot, and whether to shoot when cars are on the road or when they are not on the road.
The landscape is constantly changing, and a good photographer must foresee and account for changes which are likely to occur. Plants grow, flower and die. Things look different at different times of the day. Cars, animals and people enter and exit the landscape. Wooden structures rot and metal ones rust. Earth can erode. The landscape continually changes through the cycle of the season. A skilled photographer will not only be aware of, but will use these changes.
JOB TIPS for a Working in Photography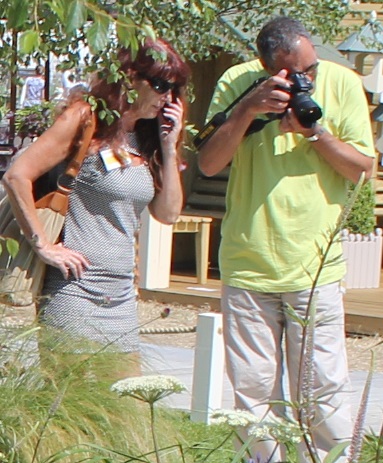 A qualification helps open doors, but it's only part of what you need
Get Experience, even if it is unpaid.
Volunteering can be a great way to get a leg in the door. Offer your services for free to be the "official" photographer for an event (eg. an agricultural show, garden show, festival, etc), for a place (eg. a botanic garden, a national park), or for a business (eg. a dive shop, wilderness tour company, a community newspaper or magazine)
Approach publications (eg. newsletters, magazines, blogs, web sites) and offer photos for them to use. Find out what they need and go after those images. After a while you may even get paid for some; but initially the most important thing is to get some work being used.
Networking is critical -We show you how and get you started in this course. Often it's who you know as much as what you know that gets you the job. Join and get active with social media; join a photographic club or society, attend events like exhibitions.
Submit photos into competitions. Even if you never win anything, your name and work will begin to gain some level of recognition.
Prepare a Folio, but keep it as a work in progress -keep adding and replacing contents with better contents
Be prepared to do anything to get started. Many successful expert photographers started out sweeping floors and making coffee in a gallery, publishing house or photo shop. Others started out taking photos of children in department stores or people at restaurants, for very minimal pay. Persistence is key for two reasons: it gives you experience, and it demonstrates your dedication.
Your prospects for being employed or supported by anyone, from publishers to galleries and businesses; will grow as your resume grows. When you can list places that have published your work, and clients you have worked for, you will then have an ability to convince a client or employer to choose you. It may not matter whether you have ever had a paid job before or not; but it will matter that you can demonstrate some measure of past success.
Advice to Students of Photography
Here's some advice we recently gave to a student who was not sure which photography subject to study.  It may help you out also.
You recently contacted ACS Distance Education for some course counselling advice.  I would need to know a fair bit more about you in order to advise you properly such as your background, current job and most importantly your goals!  Just going by what I have in front of me though I have a few thoughts.
The Wedding Photography course is a good one because it includes information on photographing people as well as information relating specifically to photographing weddings. If you are hoping for a change of career it is also one of the most lucrative options. You can work for yourself and if you build up a good reputation you can make a lot of money from this and end up with a great portfolio.
Landscape photography is a wonderful hobby but fewer people make a full time career out of it. I don't want to discourage you from doing this, however, you may well be the next Ansell Adams and if you work really hard you can always get paid to do what you love.
The best way to get a start in working with landscape photography is to combine it with some business studies, e-commerce and HTML and sell your own prints / cards / calendars etc online; or perhaps writing articles on tourism or something else where landscape photos are used along with your images.
Course Features
Lectures

0

Quizzes

0

Duration

50 hours

Skill level

All levels

Language

English

Students

0

Certificate

No

Assessments

Self